Pet Microchip Syringe Kits (short)
$10.99
Omissa 20/10/5/1 Packs Universal Standard Pet Microchip(short),134.2kHz ISO11784/ISO11784/FDX-B, RFID Microchip for Animal in a Pre-sterilized Syringe Pets Microchips help manage and safeguard animals. Standard Glass Tag units are enclosed in bio-compatible glass, making them harmless to animals. NOTICE any problem, please email us first, we will always be here for you.FREE Registration...
GUARANTEED SAFE CHECKOUT
In Stock
Free delivery available*
Kindly Focus us or comment / sharing to get the Pets Bedding 20% OFF Coupon Code.
Pets Microchips help manage and safeguard animals. Standard Glass Tag units are enclosed in bio-compatible glass, making them harmless to animals.
NOTICE any problem, please email us first, we will always be here for you.
FREE Registration please contact us for a lifetime free registration site if you don't know it.
HOW TO MICROCHIP please kindly google: how to microchip
WITH WORLDWIDE UNIQUE ICAR CODE worldwide unique ICAR code could support pet travel abroad and tracking management.
MICROCHIPS ALL FROM GERMAN Backagin pet microchips are all from German with special-coating, which makes sure a safe care for your lovely pets.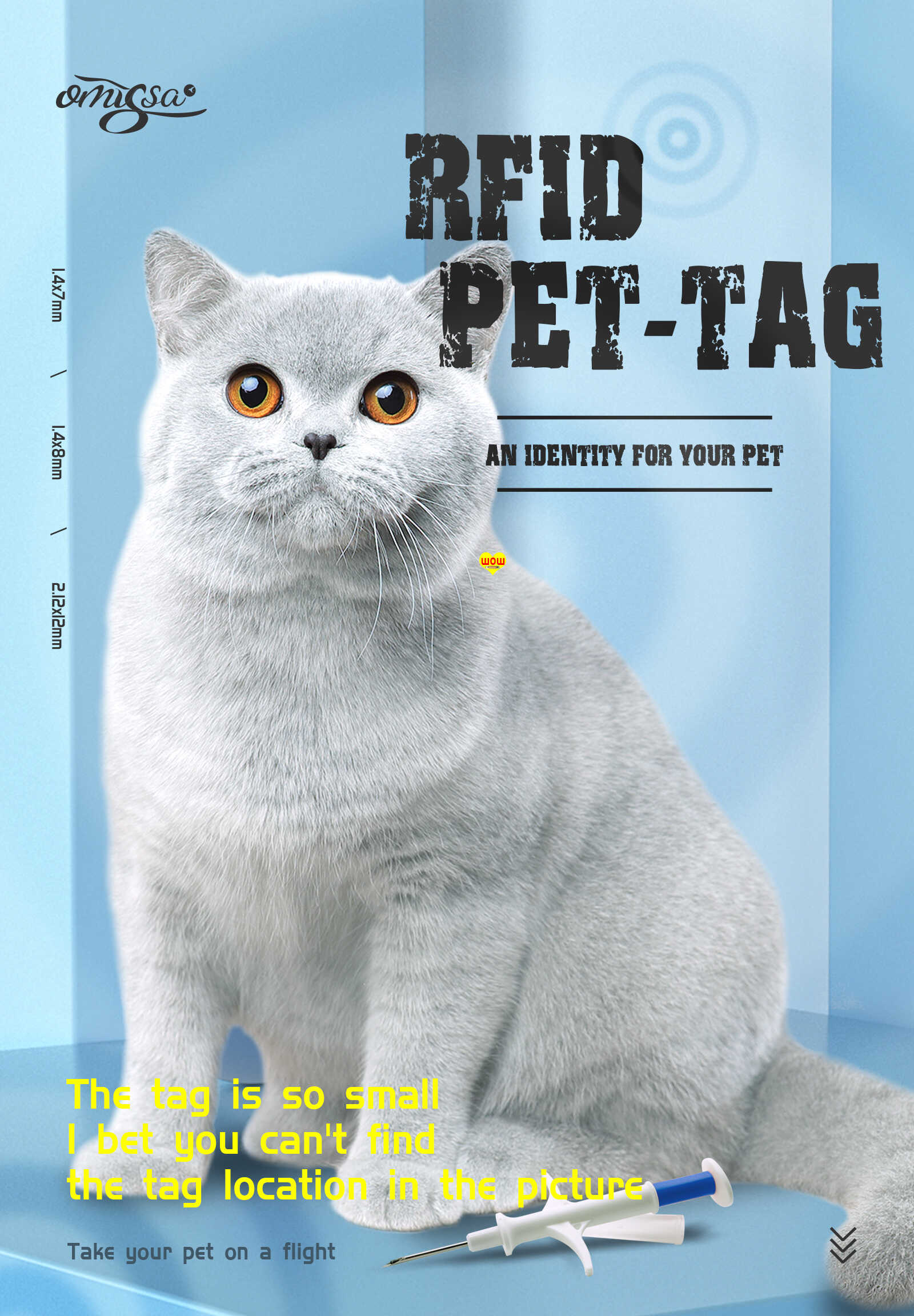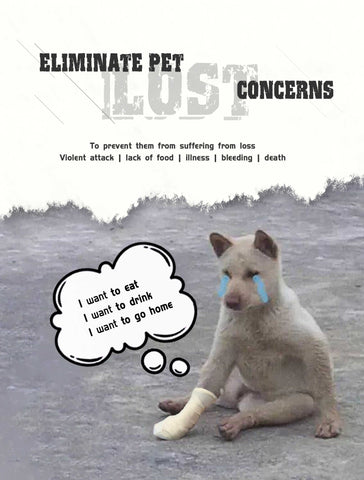 As implanters, the microchip size implanted is usually your decision. We suggest you base this is based on:
       a) The adult size of the animal
       b) Its coat
Animals that are Labrador-size or larger when fully grown will require a regular microchip(2.12mm x 12mm). Similarly, animals with a long or thick dense coat like Pekingese or Huskies will require also regular microchip. Choosing the larger chip accounts for the microchip being 'deeper' under fur in the case of these animals and avoids any potential read-issues. If you are microchipping young animals you must use the animal's size when grown in order to select the correct microchip.
 
Omissa's mini microchip is only 8mm in length – 4mm shorter than the regular – and 1.4mm wide. While this may not seem like a large difference to the human eye, it significantly reduces the size of the needle required to implant the microchip.  Being microchipped can never be truly pain free – it is as invasive as an injection – but research in humans has suggested a smaller needle reduces the frequency of painful insertions. Owners often prefer the reduced needle size as the human assessment that 'smaller things hurt less' may settle some of their ease about the procedure in a young or small breed animal.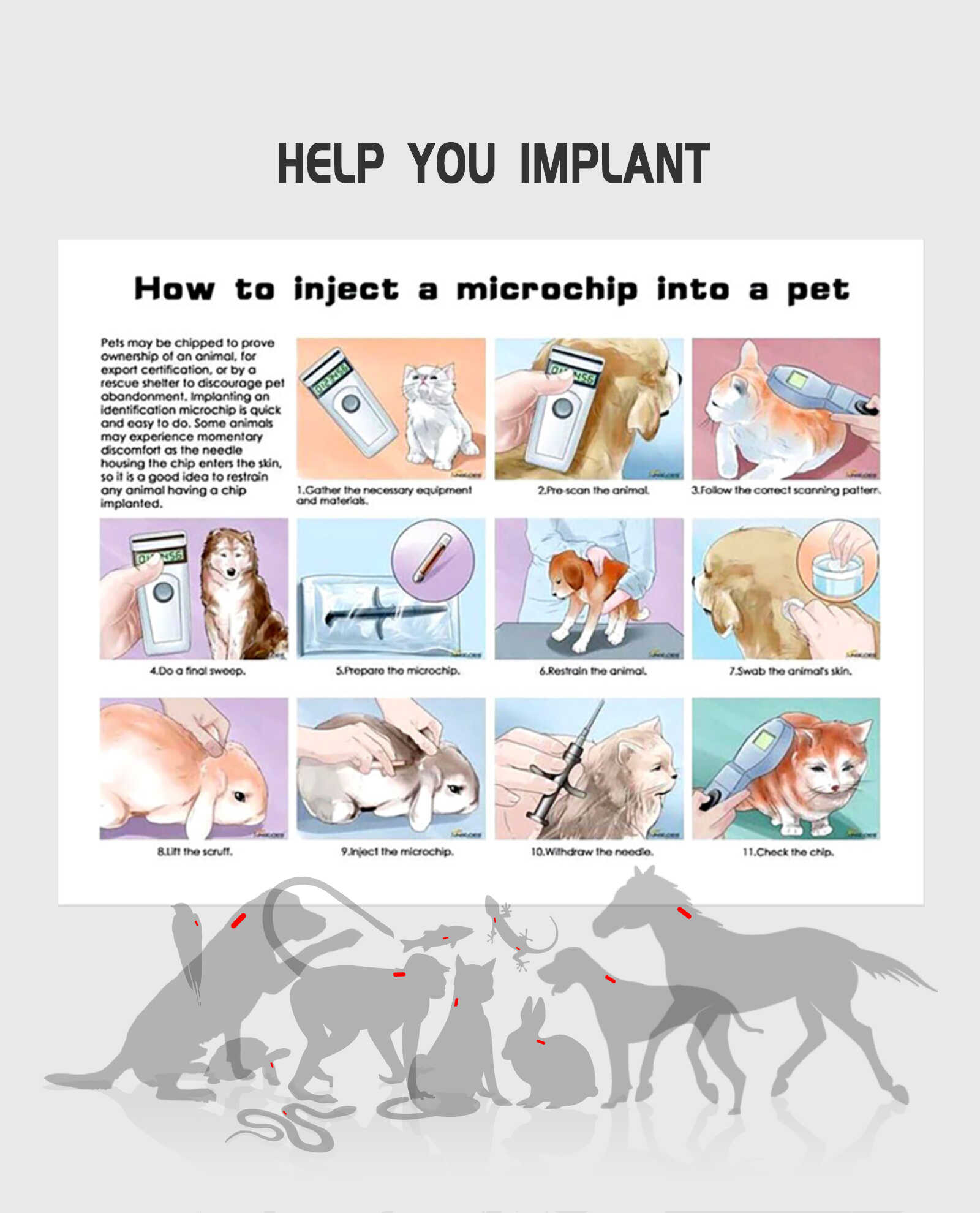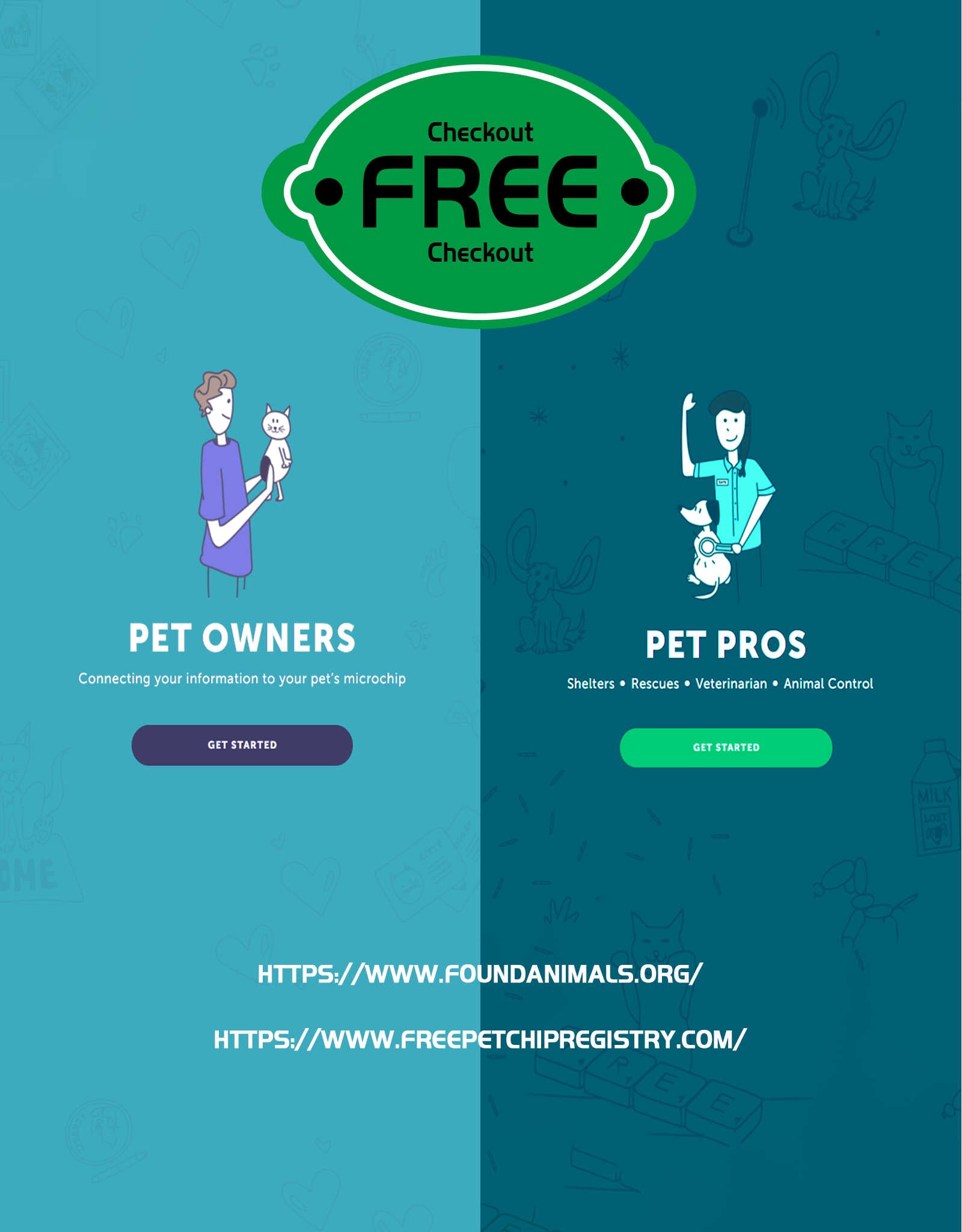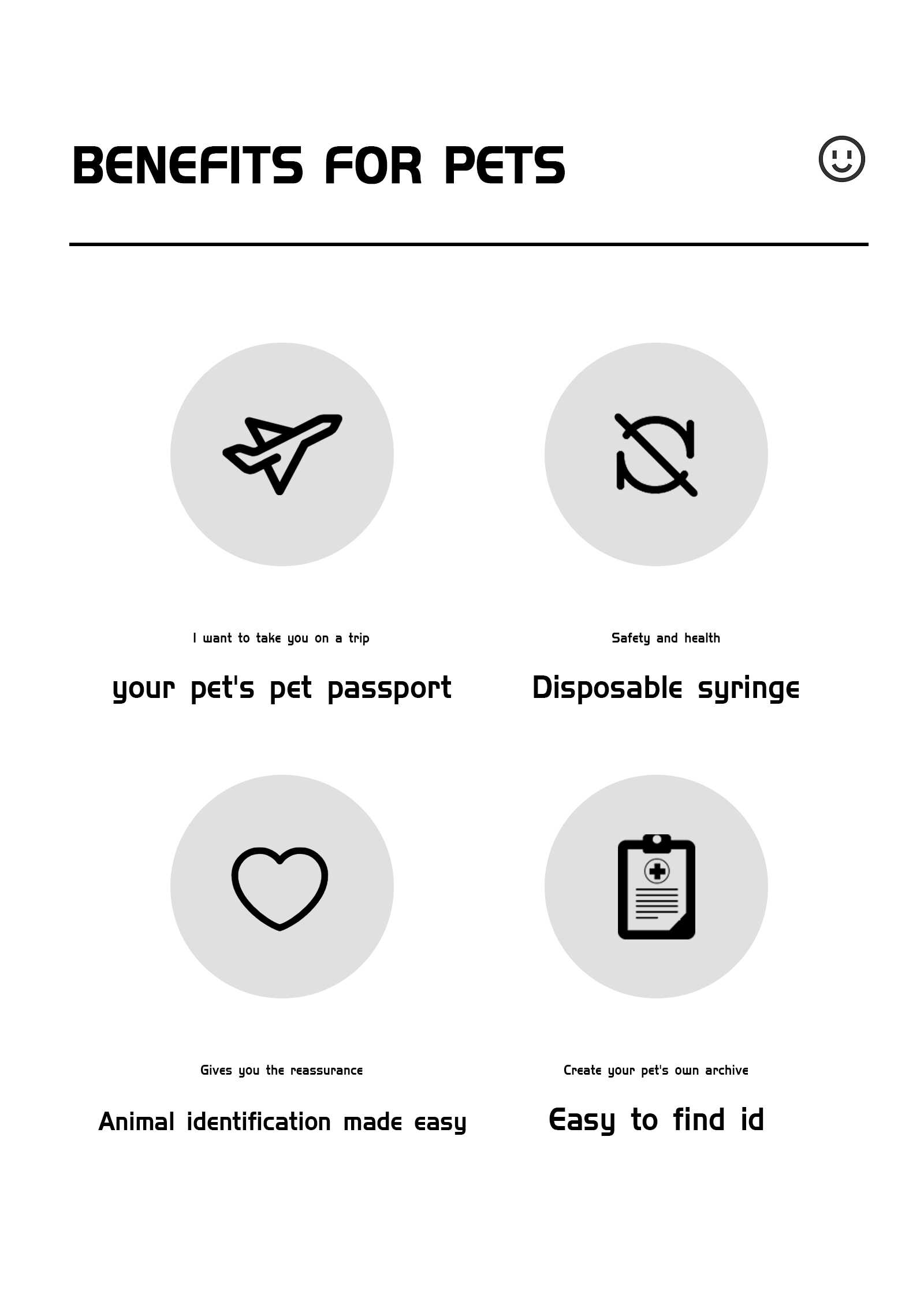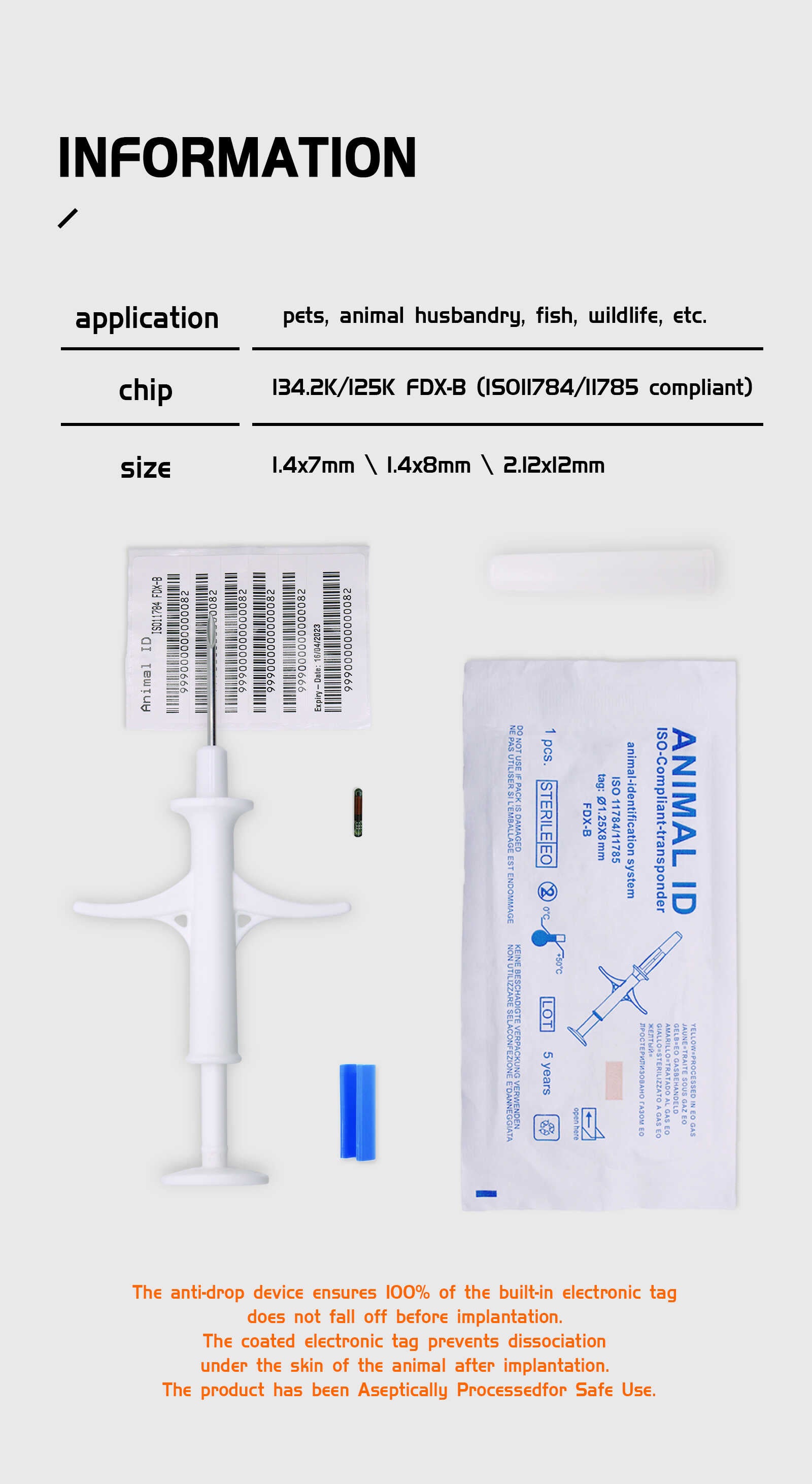 Common problem
Q: What is a microchip?
A: A microchip is a small, electronic chip enclosed in a glass cylinder that is about the same size as a grain of rice. The microchip itself does not have a battery—it is activated by a scanner that is passed over the area, and the radiowaves put out by the scanner activate the chip. The chip transmits the identification number to the scanner, which displays the number on the screen. The microchip itself is also called a transponder.
Q: How is a microchip implanted into an animal? Is it painful? Does it require surgery or anesthesia?
A: It is injected under the skin using a hypodermic needle. It is no more painful than a typical injection, although the needle is slightly larger than those used for injection. No surgery or anesthesia is required—a microchip can be implanted during a routine veterinary office visit. If your pet is already under anesthesia for a procedure, such as neutering or spaying, the microchip can often be implanted while they're still under anesthesia.
Q: What kind of information is contained in the microchip? Is there a tracking device in it? Will it store my pet's medical information?
A: The microchips presently used in pets only contain identification numbers. No, the microchip is not a GPS device and cannot track your animal if it gets lost. Although the present technology microchip itself does not contain your pet's medical information, some microchip registration databases will allow you to store that information in the database for quick reference.
Some microchips used in research laboratories and for microchipping some livestock and horses also transmit information about the animal's body temperature.
Q: Should I be concerned about my privacy if my pet is microchipped? Will someone be able to track me down?
A: You don't need to be concerned about your privacy. The information you provide to the manufacturer's microchip registry will be used to contact you in the event your pet is found and their microchip is scanned. In most cases, you can choose to opt in or opt out of other communications (such as newsletters or advertisements) from the manufacturer. The only information about you contained in the database is the information that you choose to provide when you register the chip or update your information. There are protections in place so that a random person can't just look up an owner's identification.
Remember that having the microchip placed is only the first step, and the microchip must be registered in order to give you the best chances of getting your pet back. If that information is missing or incorrect, your chances of getting your pet back are dramatically reduced.
More Infomation To You
Things you need to know
We use industry standard SSL encryption to protect your details. Potentially sensitive information such as your name, address and card details are encoded so they can only be read on the secure server.
Safe Payments
Accept Credit Cart
Different Payment Method
Price Include VAT
Easy To Order
Express Delivery
USA, UK, AUS & CAN within 7-15 days
Selected locations
Need more information
Pet Microchip Syringe Kits (short)